Carpet & Upholstery Cleaning Services
Our Team Has Advanced Tools That Provide the Deepest Clean Possible Without Damaging Your Upholstery
A clean space is welcoming, and dirty upholstery can deter just about anyone, which is why we offer the solution to this problem. Stay Clean Solutions provides thorough and effective deep cleanings to get even the toughest of stains out of your upholstery. We can provide any commercial business in the Southeast Michigan area with the right help to make office spaces look wonderful, fresh and welcoming.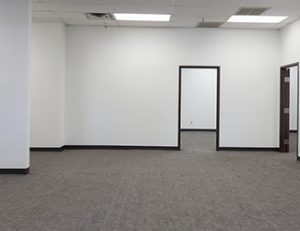 Our Green Cleaning Methods Can Remove All Stains, Dirt & Irritants from Your Upholstery
Upholstery is an essential part of any office or building space. They can help insulate, add a layer of warmth and can make a room more inviting. However, keeping upholstery clean is not always easy! Stay Clean Solutions offers expert commercial upholstery cleaning services that help make any upholstery look just as good as the day it was originally installed. Our cleaners use cleaning products that are not only safe and effective, but are also completely green. What does this mean? No messy chemicals and no strong residual odors. Our customers know they can expect a deep clean that will remove all stains, traces of dirt and irritants from the upholstery fully.
Taking Care of the Commercial Upholstery in Your Office
The commercial upholstery installed in your office is designed for heavy use, high traffic areas. However, you still need to maintain it if you want it to stay fresh, clean, and looking good for years. You made a significant investment purchasing the upholstery for your office. Your staff and your clients see it and walk on… Read More…
The Health Benefits of Upholstery Cleaning
The EPA ranks "Indoor Air Pollution among the top five environmental risks to human health." Dirt, dust mites and pollutants trapped in your upholstery can have negative effects on your building's health. Stay Clean Solutions provides commercial upholstery cleaning services that not only extend the life of your upholstery, but it also reduces the pollutants that are trapped in its fibers.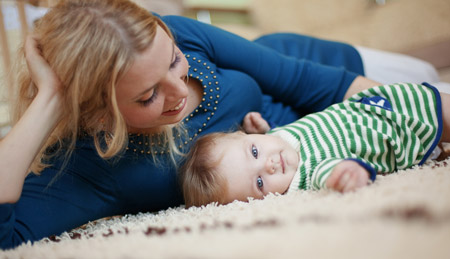 Clean Upholstery Can Help People Stay Healthy
Dirty upholstery has dust particles, pollen, and other irritants that undermine air quality, trigger allergies, and harm respiratory health. While you can remove some of these particles with a vacuum, only a deep cleaning can eliminate them entirely. With Stay Clean Solutions on your side, those who visit your building can breathe easier.
Keep Your Upholstery Looking New
with Professional Cleaning Services
Never underestimate the impact of upholstery in your building or office space. Not only do couches, chairs, and other furnishings offer a place for people to sit, but they can also affect the look and air quality of the room they're in. From removing dust to deep stains, Stay Clean Solutions can keep your upholstery looking like new.
What's Lurking in Your Upholstery?
There's a reason the CDC recommends professional upholstery cleaning to businesses as part of good facilities maintenance. It's because what's lurking in the fibers at a microscopic level could be disrupting the comfort of your employees and guests! Here are just some of the things you might find embedded in your business' upholstery:
Dirt, dust and dead skin cells
Microbes, bacteria and mold spores
Allergens like pollen and dust mites
Small insects
Even routine janitorial services aren't always enough to remote these pathogens—especially if they're trapped deep within the fibers of your upholstery. Our deep cleaning methods extract and remove everything, leaving your Livonia, MI and Metro Detroit area business looking, feeling and even smelling fresher.
Routine and One-Time Cleanings
How often do you need thorough upholstery cleaning? Whether it's every odd week or once every few months, we provide upholstery cleaning whenever you might need it. Set up a standing service appointment and expect that we'll show up on-time, ready to refresh your surfaces—or, call us when you feel the time is right and we'll get something on the books that works for you. Our affordable fees and impeccable results make it easy to partner with Stay Clean Solutions for business upholstery cleanings!
The Benefits of Professional Upholstery Cleaning
Want to experience the benefits of professional upholstery cleaning for yourself? Give us a call and we promise you'll get them all, at a great price! Here's what you can look forward to:
Less coughing, sneezing, wheezing and itchy eyes
Fresher feeling and smelling air
Longer-lasting upholstery
More comfortable surroundings
Lower chance of lingering pathogens to cause illness
On top of all this, your business will simply look and feel better to employees and guests! Call us today and see why we're the foremost authority on upholstery cleaning in Livonia and Dearborn Heights, MI and Metro Detroit area.
Stay Clean Solutions addresses these and other problems before they get out of hand. With our aid, you can protect your upholstery from a range of irritants. Contact us today at (734) 338-6118 for carpet and upholstery cleaning, car dealership cleaning, and complete janitorial services.