Marble and Stone Cleaning Services
We Carefully Bring Back the Shine of Your
Building's Marble & Stone Floors
Marble and stone floors are a beautiful addition to any building, though the upkeep can be difficult. When marble or natural stone is chosen for a building, many expect the elegance to last forever. However, over the years, wear and tear, such as scratches, etches and loss of shine can wreak havoc on the floors. Stay Clean Solutions has the answer to marble and stone cleaning, making your floors look like new again.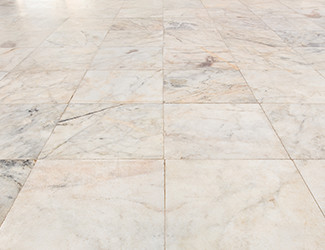 Restore Marble's Shine with Gentle, Yet Effective, Cleanings
For many buildings, marble floors are the optimal flooring choice. Although beautiful, marble floors can become high maintenance if not taken care of properly. Being a soft and porous stone, marble is more prone to damages than their stone counterparts. Spills from acidic drinks, oils or certain detergents can easily harm marble's surface, creating an unsightly appearance.
To protect against marble stains, proper sealing and cleaning products are absolutely necessary.Marble and stone cleaning requires a bit more work than other types of tile flooring, but the beauty it adds to your building will be worth it. With Stay Clean Solutions, you don't have to worry about your marble's appearance. We have years of experience dealing with marble floors and use only the safest cleaning products. Our team has the expertise and skill to safely clean and restore marble floors to looking like new again.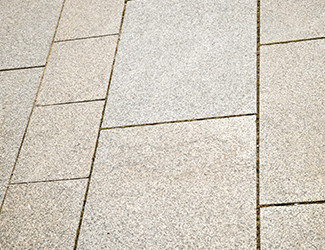 Why Choose a Professional for Marble and Stone Cleaning?
It pays to work with a professional for stone floor cleaning. Over-the-counter products might end up doing more harm than good when it comes to these natural materials, and if your technique isn't right, it can affect the finish. Our professionals know exactly what they're doing and use products that are guaranteed safe on these natural materials. The results speak for themselves:
Streak- and spot-free finishes that shine flawlessly
Grout repair and touch-ups that maintain broad appeal
Sealing to protect stone against stains or degradation
Minor repairs for problem areas and developing imperfections
When you choose Stay Clean Solutions, you get the total package. We promise you'll have the best flooring in Livonia, MI and Metro Detroit area—the beauty of natural stone, enriched by our attentive cleaning.
Your Marble and Stone Floors Are in the Best Hands
At Stay Clean Solutions, we can clean a variety of natural stone floors such as granite, travertine and limestone. A clean, lustrous floor can make a building stand out from the rest. When we clean natural stone floors, we believe the main factor is the initial treatment of the floor. A sealed floor can help prevent against extreme damage and is recommended for natural stone floors. If not sealed, then frequent cleaning is necessary. Our cleaners always use the safest, gentlest and most effective cleaning methods when treating natural stone floors. We can assure that you'll be completely satisfied with the glossy look of your building's natural stone once our job is done.
We Protect Your Natural Stone Flooring
There's more to maintaining natural stone flooring than simply going over it with some soap and water. Marble floor cleaning includes sealing, polishing and grouting, and these services need to be tailored specifically for the type of stone—marble, limestone, travertine and granite. Our cleaning experts take the time to treat your unique stone floor the right way, ensuring it gets comprehensive attention and the right products to clean, preserve and exemplify it. We always use non-abrasive cleaners and gentle cleaning techniques to deliver results, without compromising your stone surfaces.
Extend the Life of Natural Flooring
Natural stone flooring is timelessly beautiful. There's a reason so many luxury buildings in Livonia and Dearborn Heights, MI and Metro Detroit area have stone flooring! But natural stone will only look great so long as it's preserved with proper care. We're here to help. Turn to us for routine or one-time scheduled cleanings that renew the beauty and integrity of your stone flooring, so it can continue to shine brilliantly in your facilities. Our dedication to a job well-done ensures your floor will look great for decades to come.
Don't wait until it's too late! We provide professional marble and stone cleaning services to bring back the original beauty and shine of your marble or natural stone floors. Contact us at (734) 338-6118 today for marble and stone cleaning, floor finishing, carpet and upholstery cleaning, and more.