We Have the Skills and Tools Needed to Clean Tile
and Grout Thoroughly Without Risking Damage
A clean floor is essential for maintaining a building's clean appearance. However, with the constant foot traffic common in commercial properties, dirt and grime can quickly become an issue. Tile and grout cleaning can be a chore, and the techniques used to clean it can vary depending on the type of tile you have. At Stay Clean Solutions, we have the resources, experience and equipment needed to clean even the toughest tiles and dingiest grout.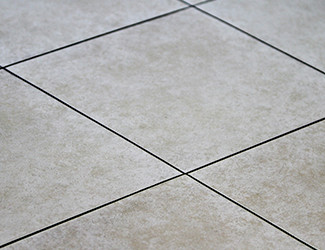 The Benefits of Professional Tile and Grout Cleaning
Tile and grout cleaning is an arduous task that takes a lot of elbow grease and no small amount of time! Your regular janitorial service might not offer it, but we do! Businesses throughout Livonia and Dearborn Heights, MI and Metro Detroit area call Stay Clean Solutions with the expectation they'll get immaculate tile cleaning—and we always deliver. Our approach affords you all the benefits that only come with a professional cleaning:
Longer-lasting stone and porcelain tiling
Re-grouting and grout protection
Removal of stains, water spots and scuff marks
Quicker cleaning with better results
We leave your tile and grout looking flawless, and we do the job faster than anyone else, using cleaning products that won't harm your surfaces. You'll get all these benefits, backed by the beauty and appeal of freshly-cleaned tile.

Extend the Life and Appeal of Tiled Surfaces
Tile and grout last for decades if they're well-maintained and cleaned properly. The problem is, not everyone knows the nuances of effective tile and grout cleaning! Often, people end up doing more damage to their surfaces than good.
Using safe, non-abrasive cleaners, we effectively clean your tile and grout the right way. That means stunning results without any erosion of your tile or breakdown of the grout. We don't use bleaches either, which can make the surface look clean when it really isn't! Our extensive training and research into safe products ensures that your tiled surfaces get the thorough cleaning they deserve, without damage or degradation. With us on the job, expect your tile surfaces to last for decades!
We Clean all Tiled Surfaces!
Our experience with tile cleaning in Livonia and Dearborn Heights, MI and Metro Detroit area extends to surfaces of all types. We're available to clean the tile in bathrooms, gym locker rooms, lobbies, hallways, backsplashes, commercial kitchens and anywhere else. This diverse experience, coupled with our ability to properly clean all types of natural stone and engineered tile, makes us your all-in-one expert for tile and grout cleaning services.
Tile Cleaning
Over time, tile flooring may become dull and dirty looking. The dirt and grime buildup not only looks bad but is also a breeding ground for bacteria. While regular maintenance such as sweeping and mopping is recommended– a deep clean is needed. Our team at Stay Clean Solutions can provide a deep clean, making floors sparkle.
We have experience in cleaning the following types of tile:
Marble
Travertine
Granite
Slate
Natural Stone
Porcelain
A floor can make or break a building interior, especially if it's dirty. A deep clean for tile flooring is exactly what a building needs to keep up a beautiful interior.
How to Find the Best Tile and Grout Cleaning Service
Check out these strategies to assist you find the perfect tile and grout cleaning service: The more you communicate with your grout cleaning service provider, the better the outcome will be… Read More…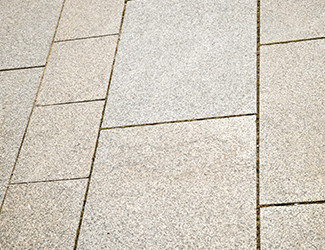 Grout Cleaning
If not properly maintained with regular sealing and cleaning, grout will become discolored and full of mold and mildew. We encourage our clients to apply grout sealer on a regular basis, which will make the grout cleaning process much easier. Because grout is porous by nature, dirt quickly collects in holes of the grout surface when not properly sealed. At the same time, the grout will eventually discolor and wear away, causing floors to look dirty and potentially damage the tile or worse, become a hazard to your patrons.
If not sealed, even mopping the floor will cause discoloration to the unsealed grout. All the dirt-filled holes will hold on tightly to the dirt, and the mop will just move the dirt from one little hole to the other creating even a bigger mess. Stay Clean Solutions can clean that grime for your grout making it look fresh, new and clean.
We offer clients a satisfaction guarantee and we are committed to building excellent relationships with our customers. Contact us today at (734) 338-6118 for tile and grout cleaning, marble and stone cleaning, floor finishing, and more.