Quality Cleaning Near Novi, MI
Stay Clean Solutions – Novi, MI's Preferred Cleaning Company!
We aren't your typical cleaning company! We are a locally-owned and operated company that has been serving clients throughout Southeast Michigan for more than 30 years. We believe a clean business keeps employees and customers coming back time and time again.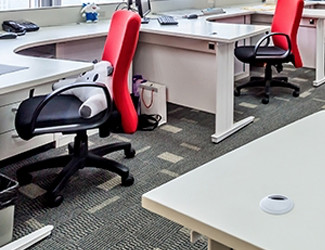 Our team provides the best interior cleaning such as upholstery cleaning, floor care, tile and grout cleaning, strip and wax, just to name a few! We clean offices, car dealerships, restaurants, schools, industrial buildings and other businesses around the Metro Detroit area. This is why a lot of Stay Clean Solutions customers prefer our company to clean their facilities.
Here at Stay Clean Solutions, our mission statement is simple: "To provide the most reliable and the highest quality cleaning service in the Metro Detroit area." And we do just that – and beyond!
Janitorial & Cleaning Offered Throughout Novi
Whether you need Stay Clean Solutions for your office cleaning, janitorial work, floor cleaning or building maintenance – we can help! We provide expert cleaning for virtually any sized building or facility. We have a team who can understand what your building needs and this is why we offer a wide variety of services that help keep our customers happy. A building's cleanliness speaks volumes and can be a big reason as to why people come back!
The team at Stay Clean Solutions ensures that the job is done right, and done right the first time, by providing a thorough cleaning.
General Office Cleaning
A clean office is what keeps employees and customers coming back every day. Stay Clean Solutions provides a wide range of services to keep your office looking clean, organized and inviting. We will:
Disinfect bathroom floors and drains, sinks, bathroom countertops, and bathroom fixtures
Replenish paper and soap supplies
Sweep and damp mop all VCT and hard surface floors and vacuum all upholstery coverings
Dry mop and damp mop all hard surface floors
Window washing
Porter Services
Day, night & weekend porter services include many different general cleaning duties to commercial customers:
Regular janitorial work
Lobby maintenance
Parking lot and landscaped area litter pick-up
Trash removal
Maintain clean and attractive building entrances
Entry-door glass cleaning
Light checks and bulb replacements
Air conditioning filter changes
Continuous service for common area restrooms
Emergency cleanup services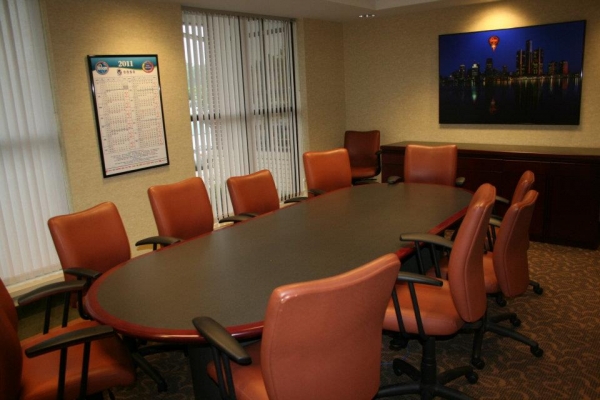 Construction Final Cleanings, Move-Ins & Move-Outs
Clean and shine all appliances and furniture
Remove all packing materials and temporary stickers
Clean all wood bases, casings, and sills
Vacuum all upholstery
Dry mop, damp mop, auto scrub and provide necessary floor maintenance for all hard surface floors
If your business needs an expert Cleaning Company in Novi, Stay Clean Solutions can help! Contact our team to learn more! FREE estimates, top-quality service.