Certified Coronavirus Cleaning in Livonia, MI and Metro Detroit Area
The coronavirus pandemic is an ongoing threat that every business needs to be conscious of. The best way to protect your employees and guests from potential contamination is through thorough cleaning and sanitization practices. At Stay Clean Solutions, we're certified in coronavirus cleaning and intent on helping businesses throughout Livonia, MI and Metro Detroit area, keep their facilities clean, safe and COVID-19-free.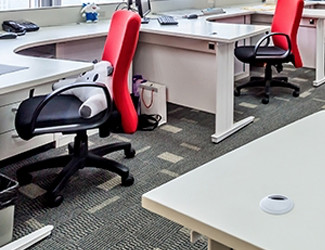 Global Biorisk Advisory Council Certified
There's still a lot we don't know about novel coronavirus, which makes it important to thorough clean and sanitize facilities against this evolving threat. While other companies promise to deliver a superior clean, we follow through with certifiable results.
Our team has completed a rigorous training course with an emphasis on SARS-CoV-2/COVID-19 from the Global Biorisk Advisory Council. Not only has this equipped us with the knowledge necessary to sanitize and sterilize your facilities, we use methods and products guaranteed to stop coronavirus in its tracks. Our training keeps us cognizant of how the virus spreads, what surfaces it typically survives on and how to address the threat of widespread contamination.
Emphasis on COVID-19 Sanitization
COVID cleaning is something every Livonia, MI and Metro Detroit area business needs to be cognizant of—from offices to retail space, event venues to public spaces. We work with each of our customers to understand the scope of their cleaning needs, to ensure we're eradicating coronavirus throughout your facilities. From surface decontamination, to upholstery cleaning, to sanitization of shared facilities like kitchens, bathrooms and waiting areas, we're on the front lines of keeping your business COVID-19-free.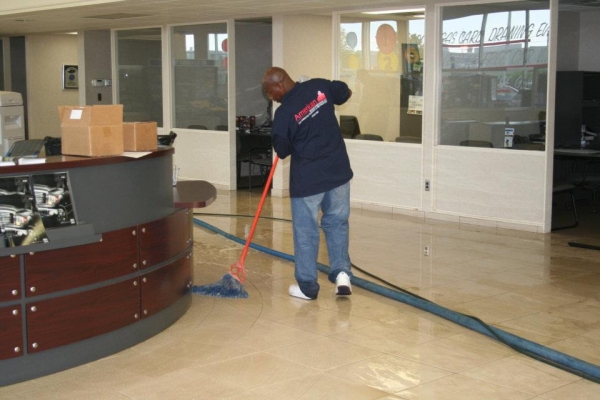 Keep Your Workplace Safe
Make workplace sanitization part of your approach to preventing COVID-19. Call the professionals at Stay Clean Solutions to get deep-clean results, specifically targeted to prevent coronavirus from surviving in the workplace. We ensure all surfaces are cleaned and properly sterilized, so you can focus on keeping your staff and visitors safe. Reach us today at 734-338-6118 for more information.